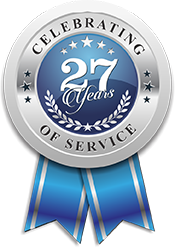 MobileControl Mobile Executions Management
MobileControl Software Solution
A connected mobile, on-board Transport Management Software (TMS) vehicle solution for the remote management of a dispersed workforce. The MobileControl software solution provides for onboard vehicle scanning. It allows for near-real time tracking of collection and delivery processes and thereby streamlines dispatch management. Customers can be accurately and timeously updated on the status of their tasks, as the collection and delivery is being affected by the driver. Ultimately the MobileControl device allows for the remote management of a dispersed, mobile workforce, allowing more control and visibility. View interactive product display.
Complete Delivery and Collections Management
Dovetail Business Solutions offers you the opportunity to manage delivery and collection operations by utilising the MobileControl app which enables route progression tracking, ETA updates, image capturing and proof of delivery signature as well as delivery compliance with near-real time communication between drivers and head office.
Last Mile Delivery Management
MobileControl provides a robust and functional solution to manage the last mile delivery process. The solution has been designed to seamlessly interface with any TMS, WMS, eCommerce solution or ERP to allow a wide range of industries to manage and control the last mile delivery process. It is suitable for various industries from courier, road freight, distribution and ecommerce companies needing to gain visibility over the last mile delivery process. The solution is adaptable to be used by your own drivers or outsourced subcontractors.
Manage Route Progression
In addition to planning optimal routes, you now have the option to use MobileControl to monitor the progress of each route in real time, enabling you to manage the whole delivery process and offer high quality customer service.
Have Eyes and Ears Everywhere
Owing to real-time driver communication and task allocation with the MobileControl app on a driver's own smartphone or any Android device, drivers can download the route allocated to them for the day and, using instructions displayed on the device, complete the process for each delivery or collection including special instructions and checks.
Track Your Business 24/7
Using MobileControl, your operations department can track all aspects of delivery and collection to monitor route compliance, manage exceptions and provide a signed proof of delivery. The solution provides real-time visibility for each route with optional GPS integration for live vehicle tracking and also captures event and exception data for all stops along the route.
Achieve Your KPI Goals with Ease and Visibility
The solution for your business needs includes a web-based KPI Dashboard, which utilises real-time information on delivery status, measured against a company's business KPIs, to highlight and react to exceptions as they arise, thereby providing detailed management information. Manage exceptions as they occur in the field. Ensures maximum supply chain visibility against planned workload.
What Makes MobileControl Significant?
Globally, the world is moving towards mobile devices which gives people and companies 24/7 access to information by using mobile devices. To ensure that the logistics industry keeps thriving, maximum visibility and integration is needed which makes the availability of supply chain monitoring from your cell phone or device significant and innovative.
[cl-ib image="188″ title="" desc="HighJump Warehouse Management Software (WMS)" link="url:/warehouse-management-software/|title:Warehouse%20Management%20Software" animation="caeros" bgcolor="#1c376f"]
Warehouse Management Software
[cl-ib image="211″ title="" desc="Courier and Transport Management Software" link="url:%2Ftms-management-system%2F|title:Warehouse%20Management%20Software" animation="caeros" bgcolor="#1c376f"]
Courier and Transport Management Software
[cl-ib image="214″ title="" desc="MobileControl and Mobile Executions Management" link="url:%2Fmobile-control-mobile-executions-management%2F|title:Mobile%20Control%20and%20Mobile%20Executions%20Management" animation="caeros" bgcolor="#1c376f"]
MobileControl and Executions Management